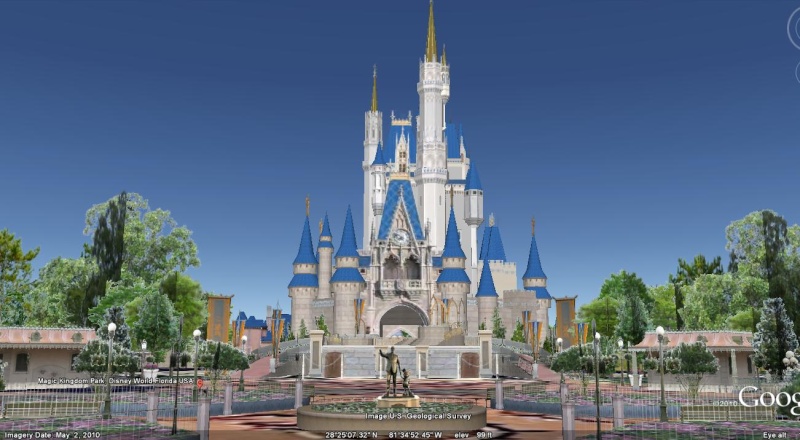 There's a DisneyWorld in 3D! here is a pic its a preview of the castle
How to get on it
1. Download Google Earth (Any Kind expect first) or open the program.
2. Search Disney World
3. Find the right Disney World (There are letters on Google Earth 5 like F ,A and C)
4. After that When you Find it ZOOM!
Then you have your Disney World Resort and yeah you can do Disney Land too! and im back
k see ya!