Along with the party being gone Club Penguin released a few new things!
When visiting the lighthouse: Be sure to check out:
If you walk over to it this appears: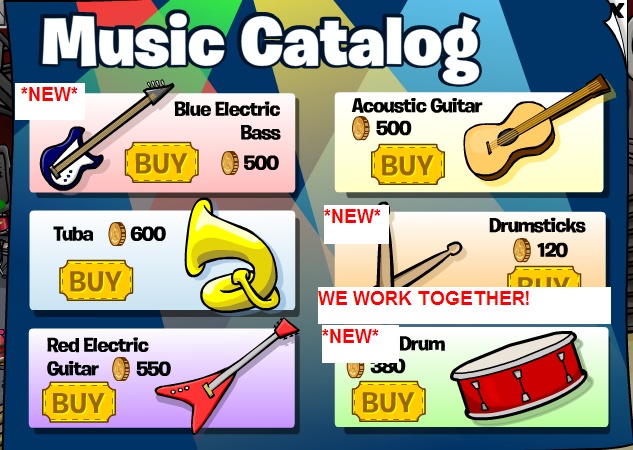 .
Just read the added captions, I know they sold a electric bass, but this one is new, and they did keep it so you can hear sound!
Be sure to enjoy all the updates Club Penguin has up their selves.
Johnsteriv